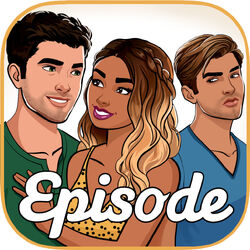 Episode - Choose Your Story is a mobile app developed by Episode Interactive, a Pocket Gems company. The game launched in 2014.
App Store (iOS)
Downloads:-
Seller: Episode Interactive, LLC
Category: Games
Update: January 24th, 2019
Size: 178.1 MB
Rating: Rated 12+
Family Sharing: Yes
Compatibility: Compatible with Apple devices running iOS 8.0 or later.
Languages: English
Google Play (Android)
Downloads: 50,000,000+
Seller: Episode Interactive, LLC
Category: Simulation
Update: Unknown
Size: Varies with device
Rating: Rated 12+
Compatibility: Varies with device
Languages: English
Social Media