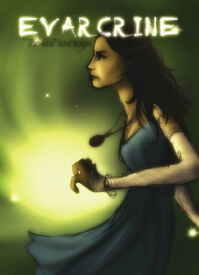 "EvarCrine" (http://episodeinteractive.com/s/4780461214662656), written by Aisha Ayesha, is a Fantasy/Adventure/Romance story published in the user stories section on the Episode Interactive app. Released on 14th November 2014, "EvarCrine" currently has a completed season of 10 episodes, along with over 20k reads on the app.
For more information on this story and sneak peaks on future episodes, follow @authoressthings on Instagram, Wattpad,Twitter and Ask.fm.
Author's Note
Season 1 and 2 have been separated into two stories on the app. However, future seasons will be continued on The Boudreax Elixir (Season 2).
App Summary
Season 1
Old Version
You find yourself immersed in what seems like a bedtime fairytale and the last thing you'd want is for it to be real..."
New Version
You find yourself immersed in what seems like a bedtime fairy tale and the last thing you want is to be stuck in it...
Characters
Main Characters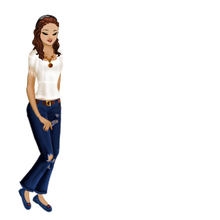 The reader plays the main character, and readers are given a choice to name their own characters. The reader plays the main protagonist in the story, as the Lost Princess of EvarCrine, and also the long-awaited saviour (in the prophecy) of the EvarCrine forest.
Pete plays the main protagonist's love interest in the story, however, his role becomes more prominent in the second season.
Esme, who goes by Enchantiqa in the story, was part of the royal bloodline, and was supposed to be next in line for the throne. Due to a bad fortune reading by the Forest genie, the throne was given to her sister, Regine Sherridan.
Estelle plays the Forest Genie, Guardian of the Life of the EvarCrine forest that is kept hidden within the temple. She helps the main character through her process to become the Saviour of the forest.
Regine plays the mother of the main protagonist. She was forced to abandon her child to the Real World, in order to save her child.
Reggan plays the dead father of the main protagonist. He died because of a sickly curse that was put on him by an ancient witch.